A motor mover is a motorised device (or it can also be manual) that is clamped to a caravan chassis and connects to the rollers attached to the caravan wheels. This propels the caravan in the direction that you choose and is controlled by a handset. Motor movers are powered by the caravan's leisure battery and are available with different power motors as the requirements for each motor mover depends on the weight of the caravan you will use it on. Deciding on which size battery you need for your motor mover may be quite confusing, especially if you don't understand exactly what affects the size of the battery you need.
When you purchase a motor mover, the manual for the majority of them usually states that you need a 110 Ah leisure battery. This blog post will be looking at leisure batteries for motor movers in more detail to help you choose the right battery for your motor mover.
The blog post below will cover the following:
What is a motor mover?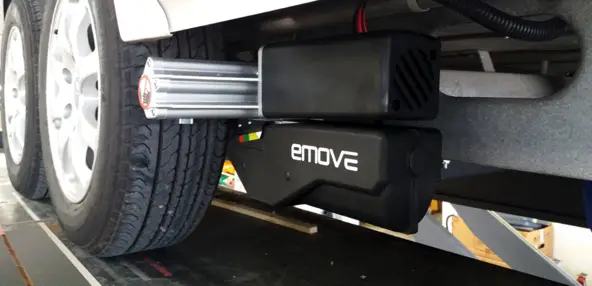 As mentioned briefly above, a motor mover is a device that is usually electronic that fits onto your caravan which allows you to manoeuvre it using a handheld remote control. Depending on how many axles your caravan has, a motor mover has two or four motor units, it has an electronic control unit, in addition to the handheld remote control.
The purpose of a motor mover is to allow you to pitch your caravan in tight or difficult places. Whether it's at the campsite or for storage purposes, a motor mover can take off a lot of stress when trying to pitch your caravan yourself with a towing vehicle. This is because when a motor mover is fitted onto a caravan, it can turn the caravan on its own axis, making it the perfect device for moving your caravan into any tight area as the movements it makes are very precise and slow, ensuring your caravan doesn't get damaged in the process.
What battery do I need for my motor mover?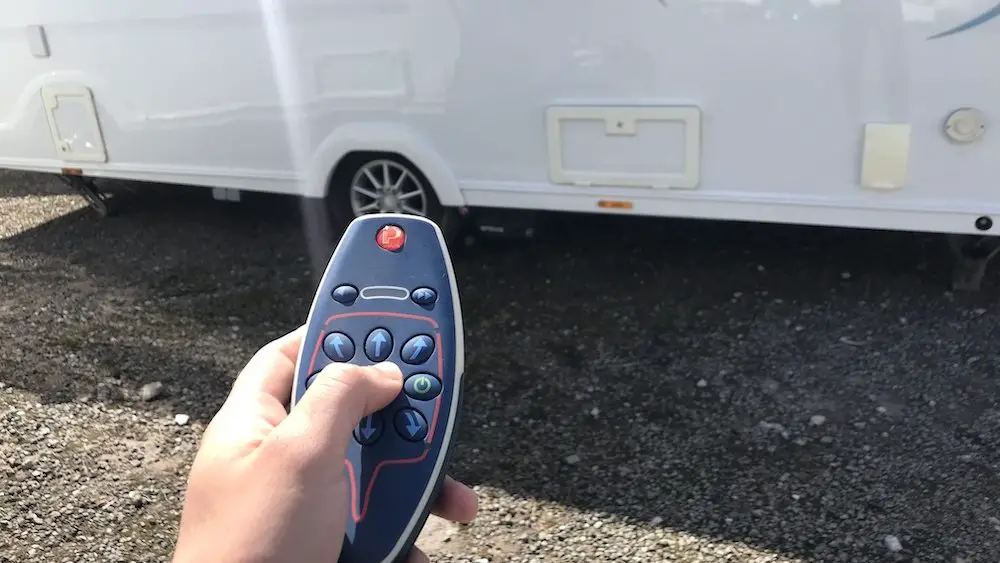 There are many benefits to investing in a motor mover, such as reducing the amount of damage your caravan is exposed to and having the ability to park your caravan in difficult places without a towing car, But it's important that you're using the right type of leisure battery in your caravan to allow your motor mover to work effectively.
So, what size battery does a motor mover require? According to the Practical Caravan online forum, most motor mover manufacturers recommend powering them with at least a 110 ampere/hour (110Ah) leisure battery.
Forum user ProfJohnL shared a post that stated why a 110 is usually recommended by motor mover manufacturers:
"The battery rating 110/85Ah primarily refers to the size or capacity of the battery. In simple terms, a fully charged 110Ah battery can supply 1Amp for 110 Hours or 110A for 1 hour."
This is the general consensus among caravan owners and manufacturers. I spoke to several fellow caravan owners as well as a reseller of best-selling motor mover brand PowrTouch and every response I got correlated with the comment above.
It's important to note that the 110 Ah batteries can cost over £100, and can be significantly bigger than a typical 70 or 80Ah battery. This means that they will weigh more since they are physically larger. Therefore, it's important to double-check that the larger 110Ah battery will fit into the battery compartment of your caravan before you purchase one.
Leisure battery recommendations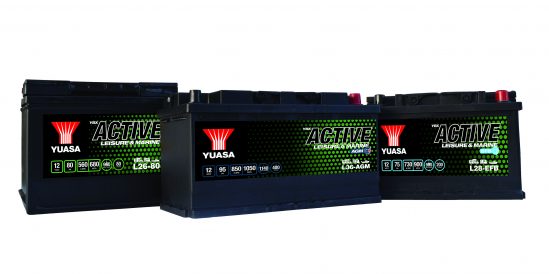 Now that you know most motor mover manufacturers suggest using a 110Ah leisure battery, you may find yourself wondering exactly which battery to purchase for your motor mover. If this is the case, then carry on reading to learn more about some of the most popular 110Ah batteries and why I would recommend them for your motor mover.
Select which leisure battery you would like to find out about from the list below:
SuperBatt LM100 Battery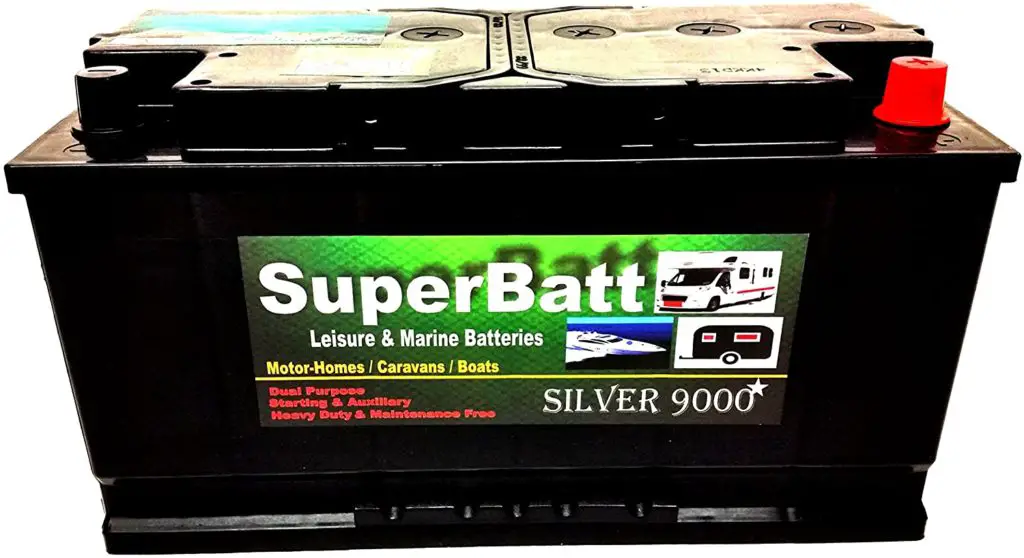 | Battery name | Voltage | Length | Width | Height | Price | Link to purchcase |
| --- | --- | --- | --- | --- | --- | --- |
| SuperBatt LM100 Battery | 12 Volts | 34.4cm | 17.5cm | 19cm | £84.99 | amazon.co.uk |
This impressive battery has been built to the very highest of specifications in order to cope with leisure and marine electrical demands. This battery can be used for motorhomes, caravans, and even boats, which is why it has been designed to ensure it can keep up with the requirements of newer and more technically complex luxury vehicles. The SuperBatt Battery brand promises the best performance and long life of their batteries no matter how harsh the conditions may be. This battery has been designed with advance calcium technology which makes it maintenance-free.
Ultramax Sealed Gel AGM Battery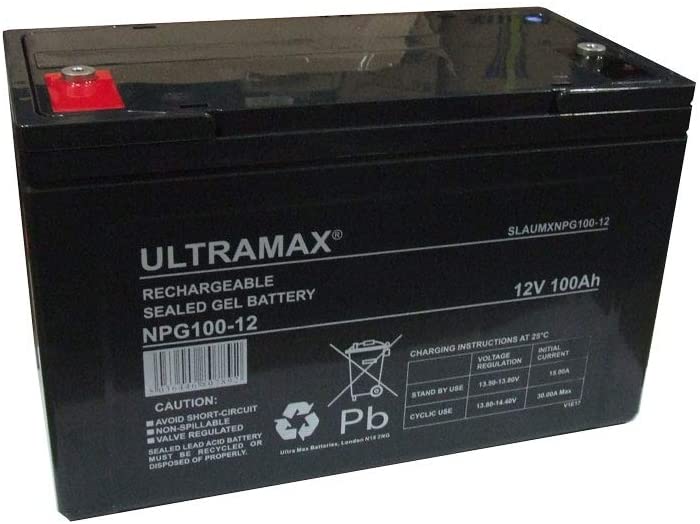 | Battery name | Voltage | Length | Width | Height | Price | Link to purchase |
| --- | --- | --- | --- | --- | --- | --- |
| Ultramax Sealed Gel AGM Battery | 12 Volts | 35.5cm | 19.7cm | 28.4cm | £178.99 | amazon.co.uk |
Depending on which size you choose, this battery can be used for a wide range of things such as golf buggies, mobility scooters, wheelchairs, solar storage, caravans, motorhomes, lawnmowers, electric tools, and magnetic lifts. With experience in making batteries for such a wide range of electric devices, The Ultramax brand offers top-of-the-range batteries for both cranking and deep cycle use which are sealed for life. This means that they are clean and safe to handle.
Yuasa L35-100 Battery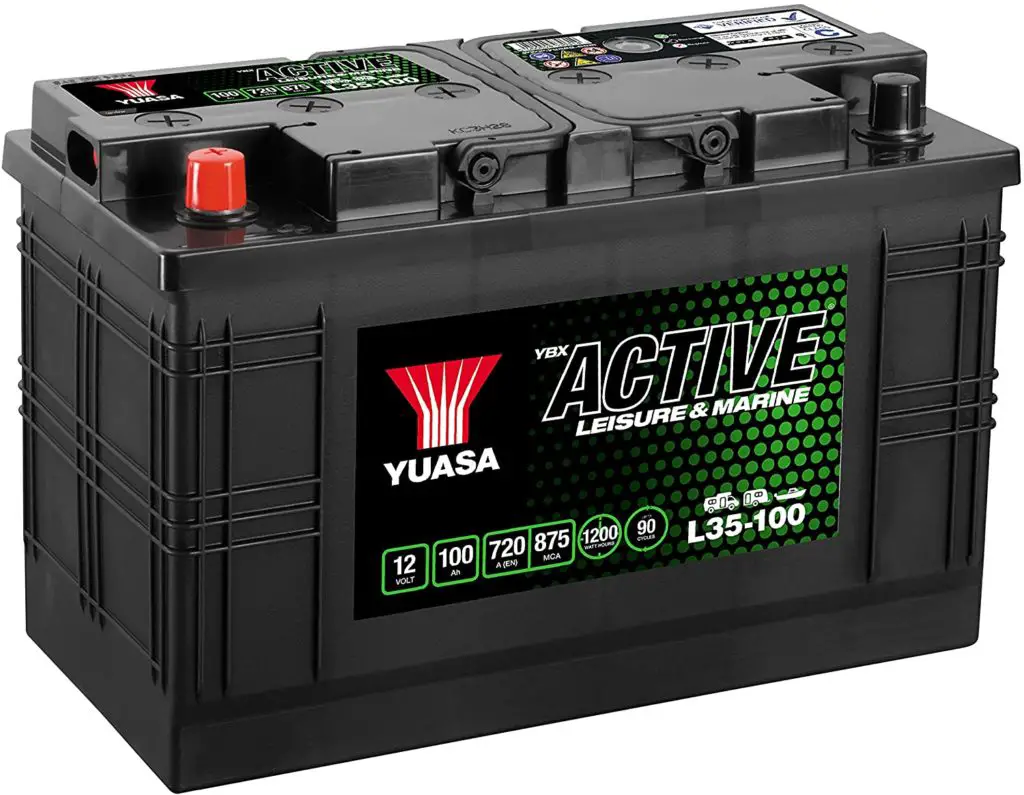 | Battery name | Voltage | Length | Width | Height | Price | Link to purchase |
| --- | --- | --- | --- | --- | --- | --- |
| Yuasa L35-100 Battery | 12 Volts | 31.6cm | 22.4cm | 17.3cm | £93.95 | amazon.co.uk |
Whether you camp with a full electric hook-up or don't use any mains supply at all, this battery gives you the freedom to go anywhere. It has been designed for use in modern leisure vehicles such as caravans and features more technology and electrical appliances than their older battery models. This battery has been specially designed to provide dependable, stress-free power and long life. It provides a reliable, steady flow of current over a prolonged period providing it is recharged when not in use.
Now that you know what size battery you need for your motor mover, as well as having a few recommendations, you should be able to find the right battery for your caravan and use your motor mover in no time.