A motor mover is a device that is usually electronic and is clamped to a caravan. It connects to the rollers attached to the caravan wheels and propels the caravan in the direction that you choose while being controlled by a handheld remote control. Motor movers are very useful to have on hand as they make parking your caravan in a tight space a lot easier. If you're thinking about purchasing a motor mover but are unsure of how much they cost or if they are worth the investment, then carry on reading this blog post to find out more about why motor movers are seen as essential for so many caravan owners.
The majority of refurbished motor movers can cost around £450, but the higher-end ones cost up to £1,200 for a top-quality single-axle and around £2,000 for a top-quality twin-axle. This blog post will look at how much a motor mover costs in more detail and also things to consider before you buy a motor mover.
This blog post below will cover the following:
Why use a motor mover?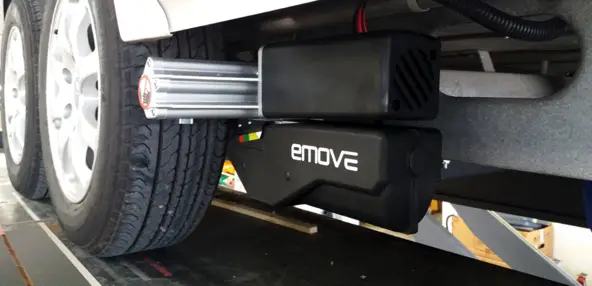 The main purpose of a motor mover is to reduce the stress of trying to park your caravan in a small or tight space, whether that's during your camping trip, or when you want to store your caravan away. This is why many caravan users tend to think of motor movers as an essential device for all caravans. There are two main reasons as to why people buy motor mover:
Having a caravan motor mover means you can easily manoeuvre a caravan into position. As mentioned above, whether that be into a driveway, storage or touring pitch, or even hitching up. If there isn't enough space to use a car to tow the caravan using a car, then motor movers are essential when taking your caravan away.
They can make any getaway a lot easier. Motor movers can save you so much time and effort when it comes to precision-manoeuvring with your car. This is an aera where a lot of caravan users struggl to handle their caravan and often need the guidance of another person. For tight spaces and heavier caravans motor movers are especially useful.
Things to consider when buying a motor mover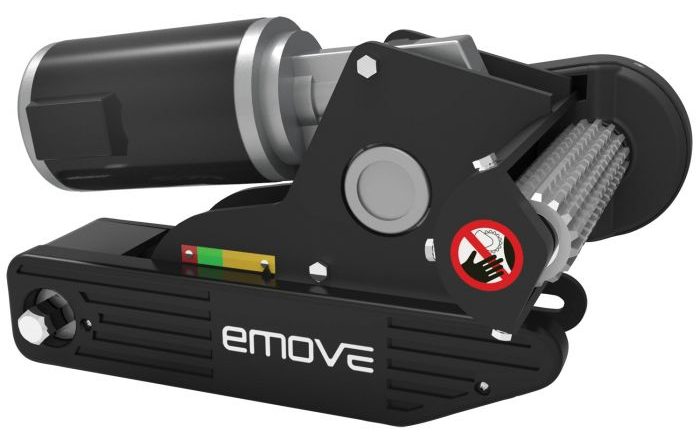 As with the majority of things you invest in, before buying a motor mover for your caravan, it's important to take a few things into consideration before purchasing it. This will ensure you buy the right motor mover for your caravan and your needs based on how you plan to use it. Here are some things to consider when deciding on which motor mover to buy:
The price: As a general rule you can expect that the more powerful the motor mover is, the more expensive it will be. Less expensive motor movers are likely to have a less powerful motor, which may be reflected in its performance.
The weight of your caravan: It's important to remember that motor movers are quite heavy, with a single axle kit weight around 30kg. This means the payload of your caravan will decrease by 30kg which may be an issue if you carry items such as awnings, bikes, or other furniture. In addition to this, if you're planning to take your carvan up a steep hill, you need to ensure that your motor mover have the capacity to do this.
Manual or motorised: Motor movers are available as manual or motorised devices. The manual models use a hand operated lever, whereas motorised ones have 12-volt motors to move the mover's rollers and make contact with the tyre.
Size of battery: The majority of motorised motor movers require a 110Ah battery that is well charged in order to operate.
Where to buy motor movers from
Another thing to consider is where you will be purchasing your motor mover from. If you want to go for a cheaper option and buy a refurbished or a secondhand motor mover, you can easily find these on sites such as eBay or Gumtree. However another great place to find used motor movers is sites such as Salestastic.
If you'd like to purchase a higher quality motor mover, places like Motor Movers Direct are a great place to find one as they stock motor movers made by a range of different well known brands. On the other hand, if you're looking for higher quality motor movers, the best option may be to purchase straight from the manufacturers website such as Powrtouch.
The cost of a motor mover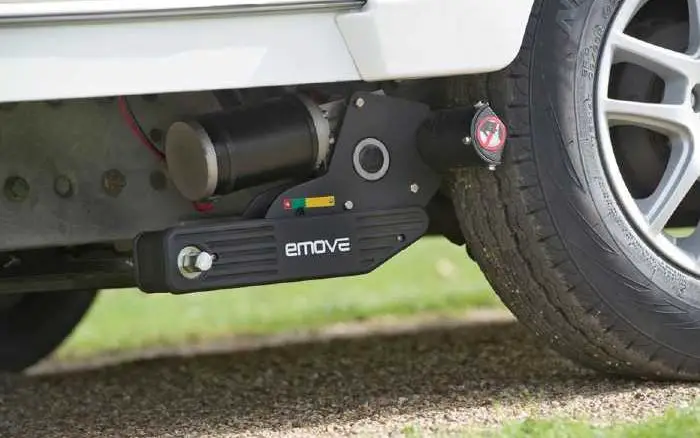 One of the biggest concerns that many caravan owners have when deciding if they should buy a motor mover for their caravan is the price. A lot of motor movers can be quite expensive which is something that can deter people from wanting to purchase one. After doing some research into the most popular motor movers and their price, here is what I've found:
If you're looking for a cheaper option, you can consider purchasing a refurbished motor mover which costs around £450. In order to ensure you get the most out of your refurbished motor mover, it's important to buy one that comes with at least a one-year warranty. This means that if the motor mover does have any faults or is lacking in performance, you can get it changed.
If you decide to opt for a new motor mover within the lower price range, a good quality one that comes with a year's warranty can cost around £600. Although you may be able to find some motor movers for a cheaper price online, they are not recommended by caravan technicians due to their low quality and low powered motors, as they tend to stop working quite quickly.
If you would like a top-quality motor mover, then you could be paying anything between £1,000 to £2,000. The price range depends on whether you have a single axle or a twin axle caravan, as a double axle will be more expensive. Many caravan users have said that when buying a top-quality motor mover, you can usually get a good deal if you negotiate a lower price with the motor mover dealers.
The difference between a low priced and high priced motor mover
As explained above, the price of a motor mover depends on the quality you decide to go for. If you opt for a motor mover that is around £600, although the quality may be better than the refurbished or used motor mover, it still may not be the best quality. You may find that although these motor movers do the job, they won't always last as long as the higher quality ones and therefore, may not be worth investing in.
The higher quality motor movers that cost between £1,000 to £2,000, are likely to last a lot longer. This is because they are built with quality materials, especially if you buy them from well-known companies such as Powrtouch, as their supply chain management has a nationwide mobile network covering the UK and Ireland who will come to you to install & repair. In addition to this, the majority of big brand motor movers can also give you a 5-year guarantee on parts and labour.
The pros and cons of a motor mover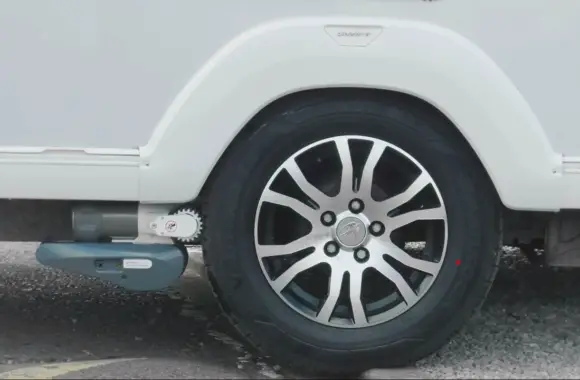 Pros of a motor mover
Makes manoeuvring your caravan easy
Can be a massive help for any older or less mobile caravanners
Helps you to put your caravan in tight or small places where a towcar can't
Can result in extending your caravan's clutch life
Less chance of caravan damage due to the small and precise movements it makes
Cons of a motor mover
Can be quite pricey if your opt for a very high quality one
You have to factor in the weight of it when loading your caravan
You may have to also invest in a new battery that can power it
Now that you know more about the prices of motor movers and the things you should consider before purchasing one, you should be able to make a well-informed decision on why kind of motor mover is the most suitable for your caravan and your budget.